How to Wear: Fall Green Jackets
Green Fall Jackets — they're everywhere right now, and I love them!
If you're looking for an easy Fall trend to rock, adding pops of color is the way to go! You simply can't go wrong.
So what color is trending right now? Well… for outerwear, it's all about the GREENS!
I have to be honest with you, I'm someone who loves the color green. My eyes are green, so I've always, always, always gravitated towards green-colored items. That being said, I've never owned a green jacket. I don't know why, they're so bold and beautiful. So this season… as you're picking up a few new items for your closet, purchase a Fall Green Jacket. They are stunning!
Here are some of my FAVES right now:
1) Piped Collarless Jacket by Pim + Larkin $98!

2) Lands' End Women's Regular Luxe Wool Scoopneck Coat $250

3) Nutcracker Coat by Tinley Road $98

4) Jones New York Signature Snap Front Cargo Jacket $56.99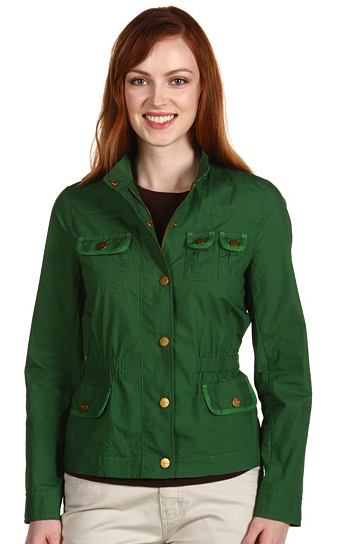 My advice on what to wear with these green jackets? What will make them REALLY pop!?
4 items really stand out for me…
Black Sheath Dress, Jeans, Black Trouser Pants and Black Pencil Skirt
How to Wear: Fall Green Jackets
was last modified:
July 19th, 2017
by