It's OFFICIAL!
I'm heading to NYC today for NY Fashion Week with Diet Pepsi!
Diet Pepsi was part of our Getting Gorgeous 2012 NYC Event in August 4th and I couldn't have been more excited and proud to have them part of it all! They added such a fun and fabulous component dishing about the fun, fizz and flair that Diet Pepsi brings to people. I certainly feel it! 🙂
I also LOVE their gorgeous spokesperson… Sofia Vergara! She's cool. She's hip. She's fabulous. She's fun… just like a Diet Pepsi! 😉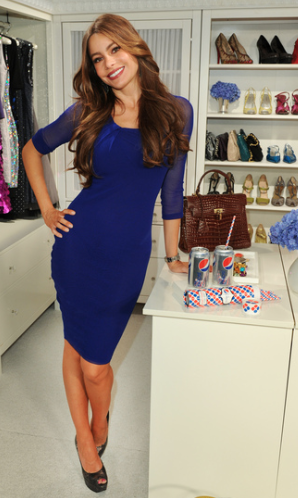 So… I'm incredibly excited to be with Diet Pepsi in NYC for the next few days for Fashion Week looking for some fun, fizz and flair! I'll be cruising about the City with Diet Pepsi having some incredible fun!
So… stay tuned to see where I pop up! 🙂
Daily Diary: Heading to NY Fashion Week with Diet Pepsi
was last modified:
September 6th, 2012
by