I'm obsessed with rain boots.
Obsessed.
Throughout my whole childhood, every season my mother would buy my sister and I a brand new pair of rain boots. I looked forward to always finding a cool and awesome looking pair. As I grew older, rain boots were ALWAYS a pair of shoes, especially in the Fall and Spring that I absolutely needed to add into my shoe arsenal!
So as I'm beginning my shoe shopping for Fall, I'm excited to share that rain boots are on my must-have list.
Well… I'm ECSTATIC that Crocs offers gorgeous Wellies for WOMEN!
Crocs Wellie Rain Boots are the most comfortable rain boots ever! They fit like a glove and they are the most lightweight rain boots I have ever owned. I am absolutely in love with them! Not to mention, Forest Green is my FAVE color of all!
Now… let's talk Fall fashion. 🙂
There are ways to dress with Crocs Wellie Rain Boots, you need to make sure you have the "right" kinds of clothing on. You can't wear extra loose pants or wide-leg trousers/jeans, or else the rain boots won't work because your pants will be too bunched up inside.
So, if it's a rainy day, here are 5 different kinds of outfits I suggest…
1) Yellow Jeans are the HOTTEST new jean this Fall… go for SKINNY, they'll fit the boots better!

2) Wool Dress for Work Wear… I love being able to tote around in these boots on the way to work and home, but always bring your heels and flats for work!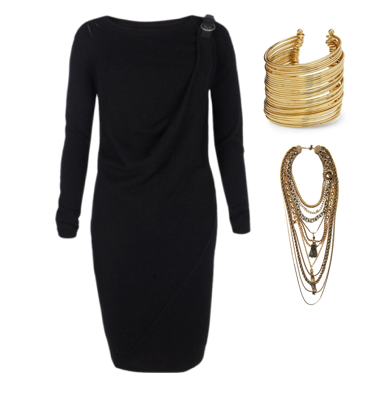 3) Workout Wear… Sweat Capris (so they won't bunch with full sweats!) are the best to choose with your rain boots! Easy to wear in the Fall on the way to the gym!

4) JEANS! Oh, yes… grab your SKINNIES! I paired with a silk blouse and cropped blazer! Very chic, very stylish… and when you add those Wellies, you're golden! Such great addition for a rainy day!

5) Leggings… the Fall can get cold, too! I love grabbing a cozy, warm cable knit sweater with an over-sized blouse. Layer right on up and wear with your Wellies on a rainy, cold day! It can't get better than this… staying dry and warm!

ENJOY your Crocs!
They are so versatile!
Crocs Wellie Rain Boots for the Ladies!
was last modified:
July 19th, 2017
by