Mission 1st Day of School: Accomplished!
McClelland boys – William (2nd grade), Alexander (1st grade) and Benjamin (Kindergarten) – all had an AWESOME 1st DAY!
I captured the morning (and afternoon) in photos…
They had their awesome Lands' End backpacks stocked with all of their goodies!
And then it was time for Ben to start Kindergarten (he's 1/2 day afternoon!)…
Tell me this kid wasn't excited… lol… !
My FAVE was when his brothers came out to wish him well, it was the ONLY time today I got misty. I thought it was the kindest thing in the world!
I was so excited for pick-up, I wanted FULL reports on everything! The boys has an AWESOME 1st day!! Thank goodness!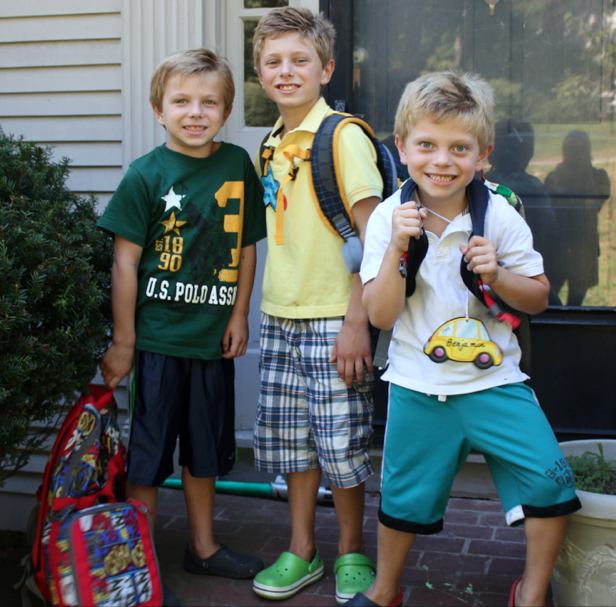 2nd Day?
Bring. It. On.
1st Day of School: A Handsome Success!
was last modified:
July 19th, 2017
by