I cannot get enough.
I am obsessed with BaubleBar.com.
I've become one of those people that checks it out every single day to see if anything new has arrived at BaubleBar.com. LOL…
So just what is Bauble Bar?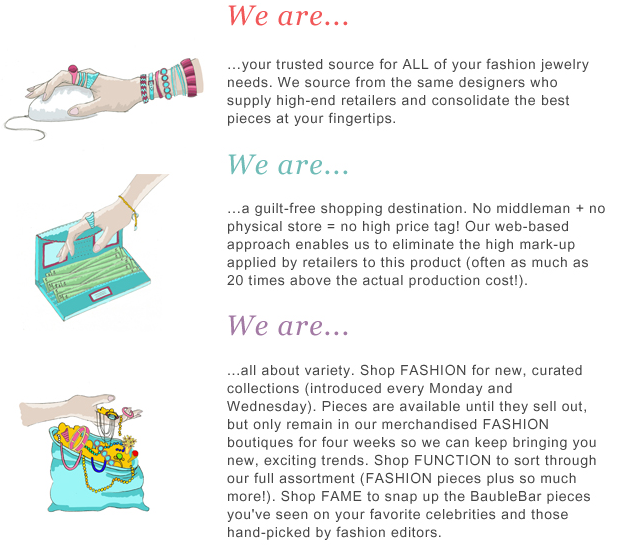 They have personalized pieces, rings, bracelets, necklaces, earrings.
They have different collections available ALL THE TIME.
Basically you're getting gorgeous, high-quality pieces for a very affordable price. It's amazing.
They mark all their new arrivals with "just in!"
Here are some of my personal faves…
I just love the vibrance, the boldness and the beauty of the pieces! They're incredible!
A definite must-checkout!
Obsessed with BaubleBar.com
was last modified:
July 19th, 2017
by