We're Getting Gorgeous in the Kitchen! Can you feel the heat? There's one thing all my sons will eat… meatballs. I love meatballs, too. Yesterday afternoon, for some reason… I was just CRAVING them! I need easy, practical and doable recipes. I know fashion backwards and forwards, but when it comes to a dash of this and a dash of that, I'm clueless. But here's the thing: I don't want to be clueless. I decided to bring on my mom's recipe – How to Make Homemade Meatballs!
How to Make Homemade Meatballs
So yesterday I went for it. And the ONLY reason I didn't video was because I couldn't find my video camera! My husband was making me laugh so hard because he asked me what recipe I was going to follow and I said, "Recipe? I was just going to toss spices into the meat. Should I not do that?"
His response was clear… "Audrey, please google for a recipe. You have NO idea what you're doing."
So I looked around and grabbed pieces of recipes that I liked and mashed it all together:
Ingredients for How to Make Homemade Meatballs
2 lbs of Ground Beef
1 cup of Italian Bread Crumbs
1/4 cup of garlic powder
3 tablespoons of salt
2 tablespoons of pepper
1 egg beaten
How to Make Homemade Meatballs in the Crockpot
And… I used my Crock Pot (another HUGE thing for me). I put them in for 5 hours at HIGH.
And I was terrified of under cooking them (that's all I needed), so I tested them out.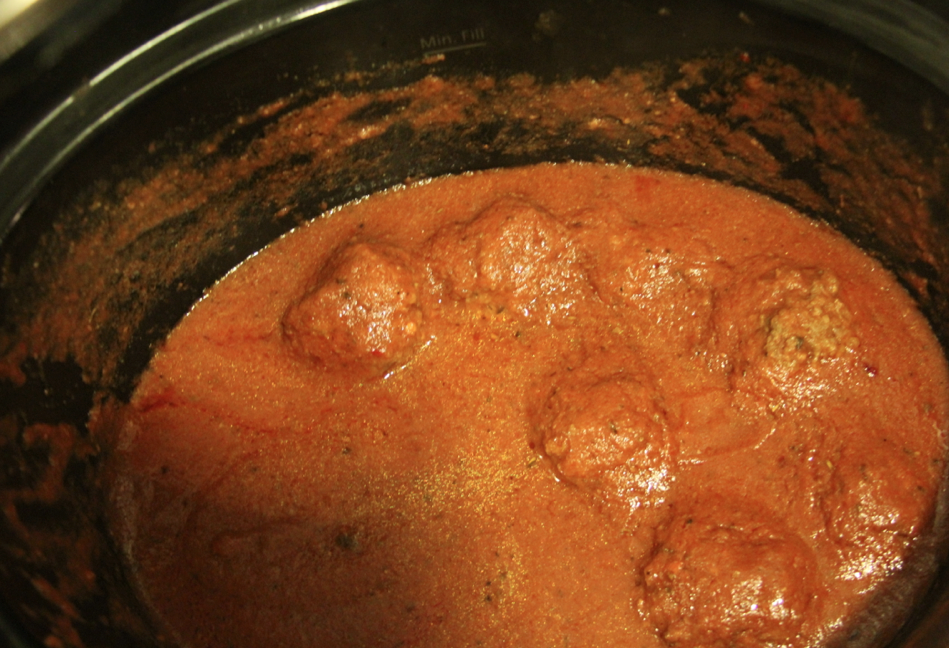 My finished product… added mozzerella cheese.
Honestly, DELISH. The easiest way on How to Make Homemade Meatballs!!!
My sons ate all of their subs…
So world, watch out. I'm getting my apron out and ready. I love any recipe that is easy to make and also something my kids will eat! How to Make Homemade Meatballs is the best recipe to use when you're starting out! Don't make it hard on yourself! If I can make these – ANYONE can make these (literally!).
Check out Vera's blog post on Lady and the Blog for Getting Gorgeous at Home!
How to Make Homemade Meatballs
was last modified:
February 18th, 2019
by