I can't believe Brian and I are getting married in less than 3 months! I've loved having this time since last May to enjoy being engaged to each other, but now I'm just really looking forward to becoming husband and wife.
As July 14 gets closer and closer, I just get more and more excited. I'm anxious for the day to come, not only to have a big celebration, but to become Brian's wife, Jane Govednik, and begin our lives together as a married couple.
Brian and I live close to to our wedding reception site, so for the past nine months or so – basically ever since we decided on Bristol Yacht Club as our venue – I've loved driving by it in anticipation of our upcoming Big Day.
Since we set our wedding date last July, time has sometimes seemed to move slowly… and other times I look back and wonder where the last nine months have gone.
So I'm glad I have taken to snapping photos of Bristol Yacht Club pretty much every time we drive by – photos to document the changing landscape of our beautiful venue as we prepare for our wedding there.
—
—
On April 14 – three months to the day until our wedding – Brian and I took some photos of ourselves at the spot we'll be celebrating our first evening as husband and wife… overlooking Bristol Harbor, on which Brian took me on a boat ride for our very first date.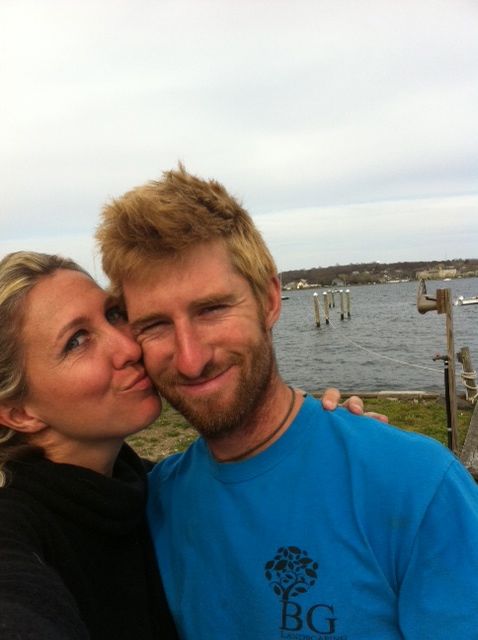 I don't like to wish time away, but I really can't wait for July 14 to get here. I love this man!
A Countdown To Our Wedding – In Photos
was last modified:
April 19th, 2012
by