I have always been an American Girl Doll lover. I just think the concept, the beauty, the history and the creation of the American Girl dynasty is incredible. It absolutely makes me wish there was something like this for young boys, I would be the first one in line scooping everything up. I just read about the new American Girl Doll McKenna are just about fell in love with the story and the doll.
American Girl Doll McKenna
When my nieces were younger, they were obsessed with their American Girl Dolls. They'd dress like their dolls. They'd read me stories about their dolls. And (oh, yes) they even used to make me "change" their name from time to time and have me call them one of their doll's names. I thought it was the cutest thing in the world. I'm always excited to share with my readers American Girl buzz!
When I saw that the American Girl Doll McKenna 2012 is all about inspiring girls to face challenges with spirit and determination, it gave me goosebumps. What an incredible, important and informative message for young girls today to learn. McKenna is all about believing in yourself and focusing on your strengths rather than your weaknesses. Not to mention, the girls of the world will be over-the-top excited to see this gorgeous new addition to the American Girl family… McKenna is ADORABLE (she has long caramel-colored hair and blue eyes and an array of outfits – she fits well into the McClelland family!)!
Also… available throughout this year, McKenna will launch 2 books that tell her story. American Girl sent me 2 books to check out (that I LOVED!). One was McKenna and the other was Take the Challenge!…
Take the American Girl Doll McKenna Challenge
… as a mom, I'm telling you – Take the Challenge! is a book every little girl should have! I loved it! I even took some ideas from it for the boys in my life.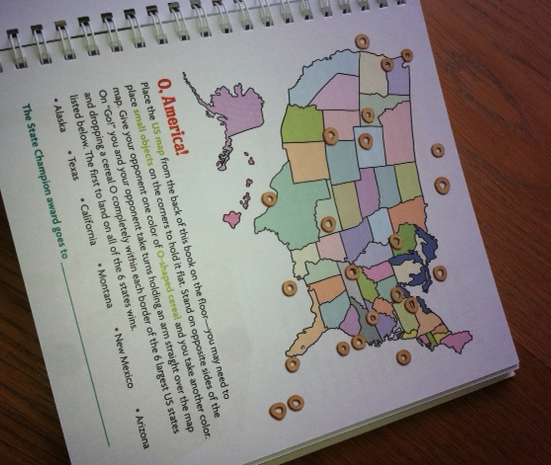 I just love seeing brands doing such amazing things for children. American Girl also has a partnership with Save the Children in support of their U.S. Literacy Program.
More about McKenna:
McKenna is a ten-year-old girl in fourth grade who lives on Queen Anne Hill in Seattle, Washington. She is skilled in gymnastics but struggles with her schoolwork, specifically reading comprehension.
McKenna is the oldest of three children, with younger twin sisters named Maisey and Mara Brooks, who are both five. Maisey and Mara both do gymnastics like McKenna does. Her dad is a high school principal and her mother owns a coffee shop.
McKenna is described as strong-willed and determined. McKenna is determined to be an Olympic gold medalist for Gymnastics.
McKenna has a dog named Cooper, and a pet hamster named Polka Dot.
She is in fourth grade at Greentree Elementary School.
Her friends are Toulane Thomas, Sierra Kuchinko (both of whom are gymnasts), and Josie Myers (who is also her tutor).
If you're looking to add an American Girl Doll into your life, check out American Girl Doll McKenna!
American Girl Doll McKenna
was last modified:
February 18th, 2019
by