Each year my parents take our whole family to the Rockettes. It's become a tradition for the last 8 years.
The day goes a little something like this…
We all show up at my parents house to have breakfast and fun!
We all open a very special gift from my parents…
We all put that gift on (usually jammies!)…
Then my parents take a photo of all the kids in the jammies for their Holiday card.
It's the same way every year.
My favorite is seeing the "organized chaos" of the kids while we try and capture the "perfect shot."
You never know what we're going to get… but there's always one shot that works! 🙂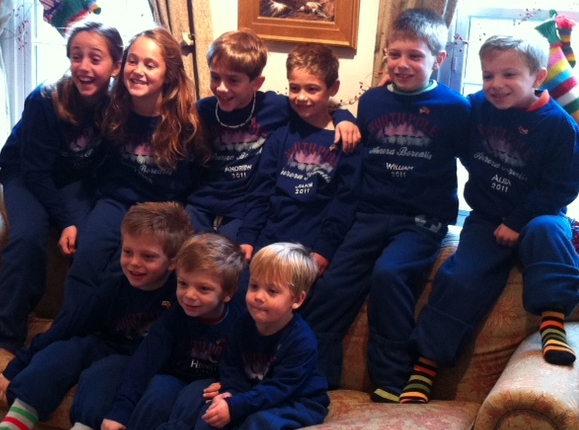 Making of a Holiday Card…
was last modified:
November 11th, 2011
by