During the month of November, I will be sharing KNOW-VEMBER: FUN NOVEMBER FACTS from all around the world.
Take a few moments from each November day and share the KNOW-VEMBER fun, knowledge, discovery and smiles with your kids and grandkids.
*************************************************************************
Day 334 of 365 Days of Literacy for Kids:  Fun, Easy & Do-able Daily Activities for Kids!
There is such a thing as TREE ASTROLOGY, and the month of November is associated with 3 trees: Walnut, Chestnut and Ash… and these trees are associated with human characteristics and behavior:
If a birthday falls October 24th – November 11th – Walnut Tree – (Passion) – unrelenting, full of contrasts, can be aggressive, noble, broad horizon, unexpected reactions, spontaneous, ambitious, inflexible, not always liked but often admired, ingenious strategist, can be jealous but passionate, no compromise.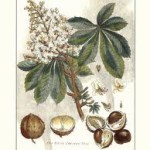 November 12th – November 21st – Chestnut Tree – (Honesty) – of unusual beauty, does not want to impress, well-developed sense of justice, vivacious, interested, a born diplomat but irritates easily, sensitive in company often due to a lack of self confidence, sometimes acts with superiority, feels not understood at times, loves only once, can have difficulties in finding a partner.
*November 22nd – December 1st – Ash Tree – (Ambition) – uncommonly attractive, vivacious, impulsive, demanding, does not care for criticism, ambitious, intelligent, talented, likes to play with fate, can be egoistical, very reliable and trust-worthy, faithful lover, sometimes brains rule over heart but takes partnerships very serious.
It's fun to share these Tree/Human characteristics with your kids and grandkids, and maybe even research your own birth tree!
Join me here each day in November for KNOW-VEMBER: NOVEMBER FUN FACTS – on 365 DAYS OF LITERACY FOR KIDS! – fun, easy and completely do-able!
KNOW-VEMBER: Fun November Facts – "November's Trees – Walnut, Chestnut, Ash"
was last modified:
November 30th, 2011
by