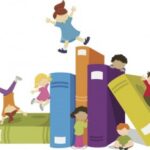 During the month of November, I will be sharing KNOW-VEMBER: FUN NOVEMBER FACTS from all around the world.
Take a few moments from each November day and share the KNOW-VEMBER fun, knowledge, discovery and smiles with your kids and grandkids.
*************************************************************************
Day 333 of 365 Days of Literacy for Kids:  Fun, Easy & Do-able Daily Activities for Kids!
On November 29, 1832, American author Louisa May Alcott was born in Germantown, Pennsylvania.  Louisa was the second of 4 daughters of Abigail May, a women's suffrage and abolitionist advocate, and Amos Bronson Alcott, a transcendentalist philosopher and educator…
Louisa's acclaimed novel, Little Women, a tale set in New England during the Civil War, remains a popular novel today.  This and other tales were drawn from Louisa's own experiences growing up.
Louisa is remembered as an accomplished writer, but she was also very involved in the reform movements of abolition of slavery and women's rights… just like her mother.
Louisa died on March 6, 1888 and is buried on Authors Ridge of the Sleepy Hollow Cemetery in Concord, Massachusetts, very close to her family and famous friends Ralph Waldo Emerson, Nathaniel Hawthorne and Henry David Thoreau.
The literary gift of Louisa May Alcott to your kids and grandkids may be one of the greatest literary gifts they ever receive.
Join me here each day in November for KNOW-VEMBER: NOVEMBER FUN FACTS – on 365 DAYS OF LITERACY FOR KIDS! – fun, easy and completely do-able!
KNOW-VEMBER: Fun November Facts – "11/29/1832 – Louisa May Alcott's Birthday"
was last modified:
July 20th, 2017
by