Last year I was part of a campaign with Estee Lauder that truly changed my life.  My mom, sister and I were part of Estee Lauder's Digital Breast Cancer Awareness Campaign… and it was the most powerful thing I've ever done with my mom and my sister.  We were honored and humbled to be part of this amazing campaign with 9 other bloggers where we pledged to bring awareness to Breast Cancer Awareness.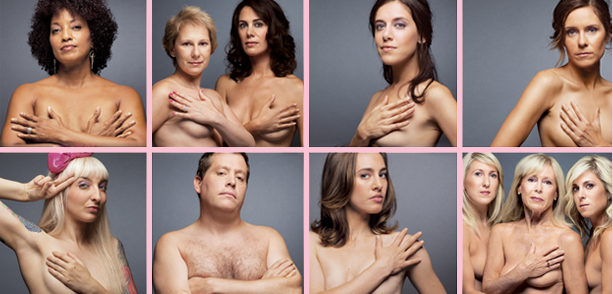 We shot this for Estee Lauder in honor of our cousin Cathy Holden who passed away from Breast Cancer in 2004.
With October being Breast Cancer Awareness month, I wanted to re-post this Estee Lauder photo. For me, it symbolizes awareness, togetherness and love.  Everything I do is for my family… and I have continued to pledge throughout the year my passion and commitment to Breast Cancer Awareness.
I have continued to do self-exams on myself and have been encouraging other moms to do so, too. Yesterday I went to my GYNO for a routine visit, and I had my doctor do an exam as well. It's important to please keep spreading the awareness message… and as women and mothers, we need to stay on each other.
I'm urging you all to self exam and if you're able to, get your routine mammograms.
xo,
Audrey
Mammograms and Breast-Self Exams
was last modified:
July 20th, 2017
by