Yesterday morning I woke up at 2:30AM to get ready to head to BlogHer in San Digeo.
Bags packed.
Boys still sleeping.
My father on time to pick me up.
Only problem… bad hair day.  Not just a bad hair day… like… we're talking, matted to my head and in desperate need of a shower bad hair.  And unfortunately, there just wasn't any time.
So as I was leaving, a grabbed a baseball cap.  Oh, man… it looked bad.
And then I saw my Fedora.  My straw summer Fedora that I've only worn ONCE all summer – and tossed it on my head.  I was good to go!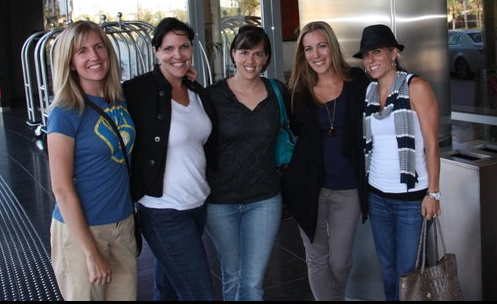 So my fashion moral?
Don't be afraid of a good hat.
Buy some and wear it proud!
Hats are fun and such a cool accessory to add into your wardrobe!!
xo
Audrey
Bad Hair Morning? Toss on a Fedora.
was last modified:
August 4th, 2011
by