Many people will ask me how I "try" and balance it all with the kids and with work.  Truth is, there's no balance for me. Every single day is a new day with my husband where we both just try to make everything work as seamless as we possibly can.  Try is the operative word!  I would never classify myself as Type-A (I know some of those kind of people and I stay away from them… lol), but I am organized and I juggle all the balls that I have with the best amount of determination that I have.
That being said… sometimes you just need a vacation and a time to GETAWAY with the family!
Cape Cod is our destination of choice.  It's an hour and 1/2 away.  It's GORGEOUS.  The boys love it.  And Matt and I just feel like it's one of the most serene and beautiful places on earth.
We've been here since Friday and I'll tell you… being at the beach from sun up to sun down and watching my boys smile and laugh and play all day… Life is GOOD here!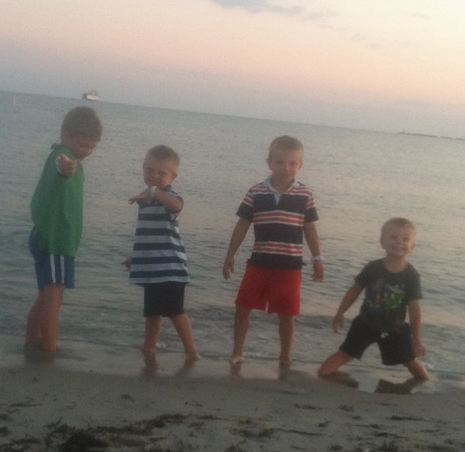 Life is GOOD
was last modified:
July 10th, 2011
by