If I could spend every waking minute at the pool or the beach in the summer, I would.
I'm a sun girl. I'm a beach girl. I'm a pool girl. Honestly, nothing excites me more than a really hot day, and being able to be in my bathing suit (with coverup) watching my sons under the sun laughing and splashing all day long. I just love it.
I love being able to recommend some really cool and useful things to wear and to bring to the beach or the pool on the fashion and beauty side of things. I've gotten to know (pretty well) some really great products that can make your life easier and a lot more "pretty" at the beach.
But… there's also an opposite side of the coin. The things NOT to wear to the beach or to the pool. I have been an offender to some of these… *Disclaimer.. these are for trips with the kids!*
1. Strapless Suits — I have seen this happen 2 times this summer. An innocent little child being held by their mother at the beach, and they just tug a little too hard on the suit — and down it comes. You gotta be very careful with strapless suits! They aren't great for moms with little kids… believe me (and this is from experience)…
2. Baby Oil – OMG… I thought we were beyond this, but I saw a woman lathering BABY OIL onto her skin last week at the beach. Talk about frying your skin. I will say, when I was in high school, I used to use Baby Oil on the beach and at the pool, and my mother nearly killed me! But today? With all the info we know about skin cancer and sun damage… stay away from it and don't wear it!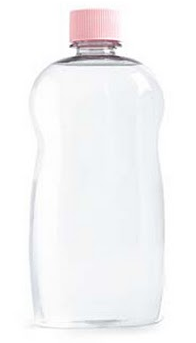 3. Flip Flop Wedges – I will admit, I bought a pair of high flip flop wedges this past May. I wore them to my pool club in June and fell flat on my face while chasing Henry. I thought it was a fluke… so I wore them again. And this time it was Benjamin I was walking with, and completely tripped in them. These babies are gorgeous and stylish and oh-so-chic, but not for the beach or the pool. Not for moms chasing their kids. Some fashion choices are better left for "regular" use… not for recreational! 🙂
4. WHITE Bathing Suits — Unless, and this is a HUGE unless… unless you have full padding and coverage inside where nothing can be seen (practically bullet proof), stay away from the white. It's just too see-thru.
5. Non-waterproof Makeup — Last week I wore mascara to a video shoot I was at, it wasn't waterproof. When I met up with the boys at the pool, the SECOND I jumped into the water… I looked like a raccoon. I had black circles under and over my eyes from the makeup. For the rest of the day I had to keep wiping it away. If you're wearing makeup to the beach, make sure it's waterproof and even has SPF in it!
5 Things You Don't Want to Wear to the Beach or Pool
was last modified:
July 27th, 2011
by