Mom Fashion Alert: Does Size REALLY Matter?
The good news is, not always.
I received an email 2 weeks ago that got me thinking… I was asked not to share her name, but she told me I could share her email:
Audrey –
I love all the summer fashions that are out there, but they all seem like they are for women who are a size 2. I am not a size 2, more like a size 12! I was wondering if you could ever do post about some summer fashion items or trends where size doesn't matter.
Thank you.
I loved this email because it got me thinking about the summer trends and what could work for every woman – regardless of shape, size or height.
Here are 10 Summer Trends that would work for EVERY WOMAN (and places to buy them!):
1. Maxi Dress – The beauty of a Maxi is that they work on any body type, size doesn't matter.  It's the perfect go-to dress for the summer months.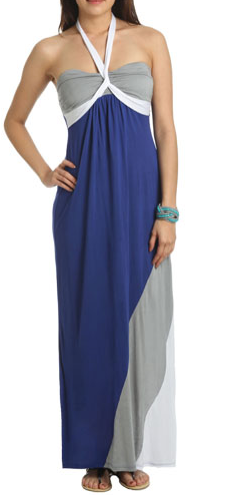 2. Batwing Top – I love Batwing tops because they are so chic and trendy and can be worn with a variety of different bottoms – jeans, skirts, capris, etc.
3. Straw Fedora – I love a perfect summer hat! The Straw Fedora is the "it" hat to have throughout the summer months!
4. Flower Pins – Florals are such a hot trend right now! Bring in some beautiful flowers with some gorgeous pins and clips! They are the fabulous accessory!
5. Tunics – I love tunics because you can adjust them with belts and sashes to make them as loose and/or tight as you want to go. They also go beyond your hip, which is a very flattering look with capris and leggings for the summer.
Mom Fashion Alert: Does Size Really Matter?
was last modified:
June 7th, 2011
by