I don't think I've ever given anyone the impression that I rock in the kitchen.
In fact, I've even written about how I'm just not a natural when it comes to cooking.
Like, one time when I tried to boil spaghetti, this happened:
I didn't really care too much about my skills (or lack thereof) in the kitchen until recently. But now that I'm 30 and want to start a family soon – ahem, Brian – I want to feel confident in my abilities to cook for myself and others.
But as someone who lacks creativity in the kitchen, I know I need help with this.
In fact, exactly one year ago I put out an APB for recipes that were:
1)    Simple (read: contains ingredients found in any ol' market)
2)    Yummy (read: will not turn out rancid)
3)    Idiot-proof (read: I can handle it)
Well, guess what? I found exactly what I was looking for!
(Well, they found me, but… details, details.)
Perhaps they saw in me someone who needs help.
Perhaps they took pity on those I cook for. (Most likely.)
I'm not sure… but in any case, I am thrilled to be a recipe reviewer for ReadySetEat.com, a recipe-based website recently launched by ConAgra Foods.
The site aims to be a go-to source for people looking for simple, tasty meal solutions. (That would be me!)
I've been asked to make some of the recipes on ReadySetEat each month and give my opinions of them.
Each recipe I've tried has been honestly YUM. Like, so yum that I can actually say Brian enjoyed my cooking.
I've been having a ton of fun with it, and I really can't rave enough about how easy and delicious all the recipes are.
Not only do they make me look like I know what I'm doing it the kitchen… they make me feel like it, too!
Here are some of the ones I've tried so far: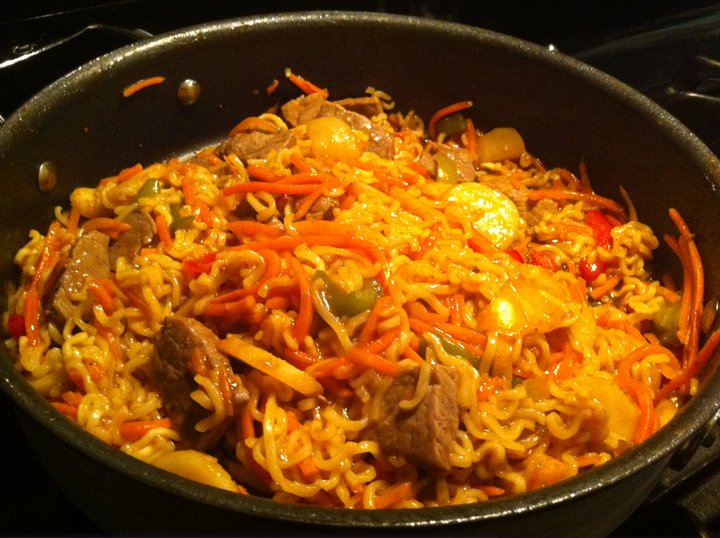 Maple-Mustard Pork with Sweet Potatoes
If I'm giving you the impression that I rock in the kitchen, I need to give props where props are due. So, thanks, ReadySetEat!
I hope you'll check the site out for yourself!
—
Disclosure: I am being compensated by ReadySetEat.com for my time; however, all opinions are mine!
Ready, Set, Eat! (I'm learning to cook!)
was last modified:
July 23rd, 2017
by