Hap-Hap-Happy New Year! It's 2011!
May this year bless you with love, happiness, good health, good luck and all the successes you desire!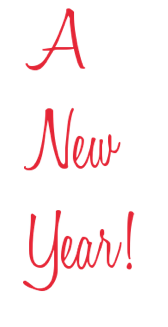 My mom and dad have been hosting a New Year' Day dinner for the past 2 years. They make foods that are traditionally known to bring good luck to those who eat them on New Year's Day throughout the year! Join in on the fun!
Foods to Eat…
Traditional New Year foods are also thought to bring luck.
1. Black-eyed peas = Good Luck in many cultures.
2. Pork = is considered Lucky because it symbolizes prosperity.
3. Cabbage = "Good Luck" vegetable. Cabbage leaves are also considered a sign of prosperity, being representative of paper currency.
4. Rice = Lucky food.
5. Many cultures believe that anything in the shape of a ring is Good Luck, because it symbolizes "coming full circle," completing a year's cycle. For that reason, the Dutch believe that eating donuts on New Year's Day will bring good fortune.
Foods for a Lucky New Year
was last modified:
January 1st, 2011
by