It's that time of year… the chunky vests are coming out!
H&M has a gorgeous vest out right now that I just love it.
At first glance, you may think… great for relaxed, weekend attire. And sure, I can definitely see wearing this vest with a turtleneck and sweats to my sons swimming lessons and soccer game. But I wanted to show how you could push past the "weekend look" with this item and really make it work for a variety of occasions.
Here are 4 different ways to change the vest up a bit…
Pair with Jeans and High Boots…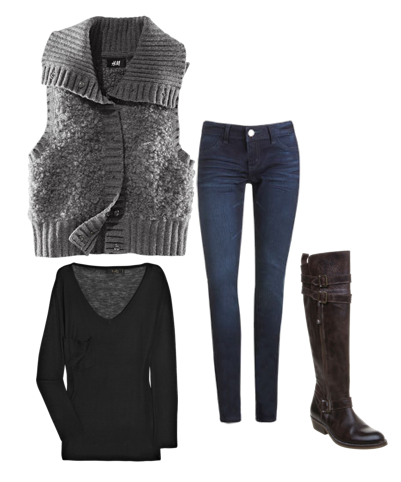 Pair with a LBD and crazy-high-heels!
Pair with a pencil skirt, pumps and beautiful sweater…
Pair with loafers, boyfriend jeans, blouse and scarf…
What to Wear with a Vest
was last modified:
November 17th, 2010
by