Yikes! I haven't posted anything in two weeks. I knew it had been awhile, but it wasn't until I received a few emails from people seeing what was up that I realized I should pop in and say hello!
Things have been extraordinarily busy, which is a good thing, but sometimes when there is a lot to do, the amount of time I'm able to devote to this little ol' blog lessens. And I miss talking about things…
One of the things I'm upset about missing is the one-year anniversary of the day I met Brian, which was August 6th. This year, I was in NYC for Audrey's Getting Gorgeous event (which she hosted with Vera Sweeney) that day, but I was able to get home in time to see Brian, so that was good. 🙂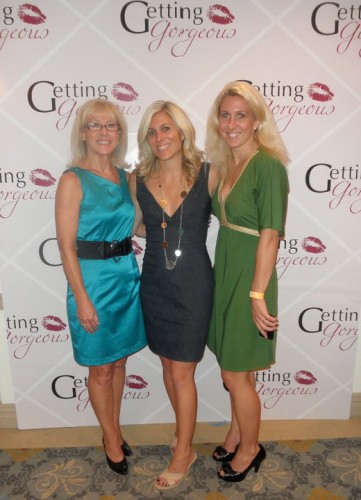 The Getting Gorgeous event was absolutely amazing. Not only did Audrey and Vera hit it out of the park with the incredible sponsors and swag, but I was able to see – and sometimes meet for the first time – some of my absolute favorite bloggers in the whole entire world.
And many of them wanted to hear about Brian. 🙂
Ahhh… Brian. He is a bit of an enigma, isn't it? I write about him all the time here, yet he never comments (OK, he did one time). If you look on his Facebook page, all you'll see is a bunch of photos I've tagged him in – and nothing else.
He goes online about once a day to check his email, and that's it.
So in an effort to get Brian a little more involved in my community here, he has agreed to little question and answer sesh. Kind of like my friend Sabrina's "Ask Me Anything" post, but for both of us.
Feel free to ask us questions individually or as a couple and we'll answer them.
And if Brian is feeling particularly brave, maybe I can convince him to do a video post with me a la Ask Vera and Bill. We'll see! 😉
So, go ahead – ask us anything, either in the comments here or via email.
Ask Us Anything!
was last modified:
July 24th, 2017
by