It's pretty warm in New England today… it's a balmy "50" degrees. Since we've been braving the weather lately in scarves, hats, leg-warmers, puffer coats and boots – today was a refreshing day (to say the least). It was one of those days where wearing a fleece coat was plenty… for my guys, too.
But, I did come across a fashion don't today. I wanted to snap a photo, but truthfully… my husband was driving and by the time we turned around, we couldn't find her (yes, the attempt was there).
So what was the fashion don't? Shorts in the winter. Really… if it's not "short" weather… there's no need to actually wear them. If you're absolutely dying to pop some shorts on… think about adding some stockings and cute heels with them: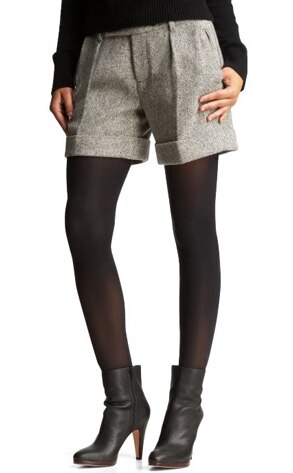 Otherwise… at least in New England… June is right around the corner!
Wearing Shorts in the "Winter"
was last modified:
April 6th, 2012
by